ABOUT THE ACADEMY
The mission and people behind Social Finance Academy
---

What drives us
We are enthusiastic about empowering impact entrepreneurs!
The Social Finance Academy (SFA) was incubated by Roots of Impact with a clear mission: to empower impact entrepreneurs with the help of practice-driven education to access the financing they need to scale. We are very grateful for the early support we received from the Swiss Agency for Development and Cooperation, which allowed us to develop and provide excellent capacity building and financial literacy services for impact enterprises across the globe.
Our journey
---
From online courses to ecosystem building, from Costa Rica to Bangladesh
The Academy has blossomed quite a bit since we co-created our first free online course "Access to Impact Investment for Social Enterprises" with VIVA Idea in Latin America. Today, we offer an entire "garden" of innovative check tools, free online content and practice-driven onsite trainings on SOCIAL FINANCE, INVESTMENT READINESS and IMPACT MANAGEMENT. We also designed train-the-trainer programs to support accelerators in their own capacity building programs. Another fast-growing "tree" is our executive education program for public and philanthropic funders, which we piloted together with the Center for Sustainable Finance and Private Wealth and Convergence. Under the new Initiative for Blended Finance at the University of Zurich, the program continues to educate concessional capital providers how to empower high-impact enterprises through impact investing and blended finance. In 2020, we are making the next leap forward with a multi-year program in Bangladesh, under the umbrella of our mother company Roots of Impact: building the capacities of impact enterprises by creating strong roots in innovative finance, investment readiness and impact management. The Swiss Agency for Development and Cooperation and LightCastle Partners will be our trusted collaborators in enabling a thriving impact ecosystem.
---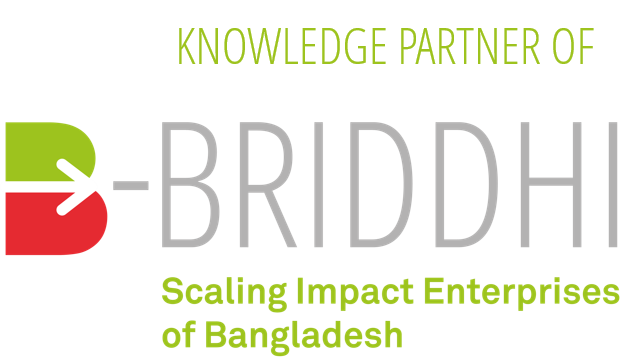 Maxime Cheng – Program Manager & Trainer
Maxime is the driving force behind SFA, curating its education platform and online and onsite learning experience. Previously, she created an impact measurement database at Impact Hub Global and worked with startups on digital content and data analysis to drive UX and product development. When she is not immersed in her passion for impact management, she loves grabbing her surfboard and riding the waves.
Sana Kapadia – Content Creator
Sana is the investment readiness and impact investing wizard in our team. She leverages years of wisdom from social impact accelerator Spring Activator, where she supported impact entrepreneurs in scaling impact and raising investment as a part-time Chief Impact Officer. As co-founder of a female impact investor community, she is super passionate about gender lens investing and inclusive finance.
Christina Moehrle – Trainer & Content Creator
Christina is the finance veteran at SFA, designing content, tools and courses on her favorite subject impact finance. With many years of venture capital, social finance, investor relations and communications experience in her bag, she loves making complex matters easier to understand. Besides work, she enjoys indulging in her photographic art as well as her nerdy passion for science fiction reading and writing.
How to get in contact
Reach out to us!
We are always eager to hear from you and answer your questions about SFA and our programs and services.